Focus on God: 4 Tips for Keeping Your Eyes Forward
January 31, 2020
During the first church service of this year, my pastor preached a message on focus.  At the end of his message, he told a little story that I can't seem to get out of my head.  It went a little something like this:
There was a man who was going through tough times with his family.  Money was tight, there was no food in the house, and the man was unsure of how he was going to feed his family. 
In search of food, the man went out hunting.  He had an old shotgun and only 3 shells.  He loaded the gun with the first shell and shot at a rabbit, but he missed.  Next, he fired at a squirrel, but missed that too.
With only 1 shell left, he decided to go into the woods.  Standing at the base of a tree, he looked up and saw a wild turkey.  He immediately heard a voice say pray, aim high, and focus. 
Looking around, he then saw a deer.  He got excited and aimed his gun at the deer, but right before he could take the shot, a rattle snake slithered up between his legs.  He heard the voice again say pray, aim high, and focus.
The man decided to obey.  He lifted the shotgun high towards the turkey and shoots his shot.  The shell came out of the shotgun so vigorously that it hit the turkey, ricocheted off the tree, hit and killed the deer, and the butt of the gun flew down and hit the snake in the head killing it instantly.
The blast of the shotgun was so forceful that it knocked the man into the nearby pond and he came out of the water with fish in his pockets.  In the end, the man ended up with a turkey, a deer, fish, and a dead enemy.  Won't He work it out for you!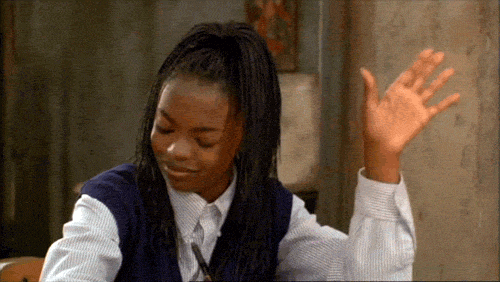 From this story, I learned that if we just keep our focus on God and nothing else, miraculous things can happen, and God will exceed our need. 
Though my pastor ended with the story, I wanted to take it a bit further.  Today, I want to give you 4 tips for keeping your focus on God and whatever He's said to you.
1.  Obey the voice of the Lord.
What has God been saying to you?  What has He been telling you to do?  Have you been listening?  Blessings dwell in obedience and according to 1 Samuel 15:22, obedience is better than sacrifice. 
"If you are willing and obedient, you shall eat the good of the land."  Isaiah 1:19, NKJV
In John 2, Jesus' first miracle was at the wedding at Cana.  The people had run out of wine and Mary, the mother of Jesus, summoned Him to step in and told the people to do whatever Jesus said.  He instructed them to fill their jars with water and they did.  Jesus then turned their water into wine.  If you focus your attention on Him and surrender, He'll merge His super with your natural and give you divine supernatural favor.  Do what He tells you to.
2.  Focus big or not at all.
God wants us to see like He sees.  Sometimes our focus is too small and God wants us to imagine and believe for more than we can ask or think. 
Remember how the man initially chased after the rabbit and the squirrel?  That was small, low-level focus when God had so much more and bigger in store for him.  If you can accomplish what God told you to do in your own strength, then your focus is too small.  Dream big, think big, and focus big because we serve a big God who does big things.
3.  Focus on God, not the distractions of the devil.
Take a look at that word FOCUS for a minute.  Right in the center is the letter "C".  I like to believe that is a reminder to keep Christ at the center of your focus. See how the man almost let the distraction of the snake break his focus with fear?  When you're on the brink of something big, the devil always sends fear.
It reminds me of Matthew 14, where the disciples are in the boat and sees Jesus walking on the water.  When Jesus tells Peter to come to Him, Peter walked on water too, but he let the fear of the blowing winds break his focus and he began to sink.
Don't let the enemy break your focus by invoking fear and cause you to sink.  Pay no attention to him.  We can do the impossible when we keep our focus on the Lord and not what's going on around us.
4.  Shoot your shot and watch God.
God can only bless what you do.  Eventually, you have to stop talking about it and be about it. Like the man in the story, you may have shot and missed before, but when you're down to your last shot, take it and watch God give it the power it needs to propel you forward.  
What you focus your sight and mind on has the potential to facilitate or frustrate your life. Shift your focus on God, His word, and the promises He made you in it.  Declare them over your situation, do what he says, and watch to see what He will do for you. 
"Let your eyes look directly forward, and your gaze be straight before you."
Proverbs 4:25, ESV
Have you had an experience with God lately?  I have.  Wanna read about it? Click here
You May Also Like
May 19, 2020
February 25, 2021
February 7, 2020