Fulfilling Your God-Given Purpose: 6 Principles to Greatness
February 7, 2020
Fulfilling your God-given purpose will be the most important accomplishment of your human experience because it is the reason why you are here.

What is Purpose?
Purpose is defined as the reason for which something is created or exists. It is your gift, that thing you do well. You come alive when you operate in it because it's what you were born to do. It keeps you up all night until it's right because it's your calling. 
Some people go a whole lifetime and never discover or tap into their God-given purpose. God did not intend for us to live that way. He's equipped each of us with a special gift that we are to give the world. 
We all have a purpose for this human experience we call life. Whether it's singing, writing, preaching, or dribbling a ball, we each have something to give to the world.
Last year, I took my daughter to see the movie Harriet. I was so inspired by Cynthia Erivo's performance as the brave freedom fighter, that I got to thinking about how Harriet Tubman fulfilled her purpose and did great things for God.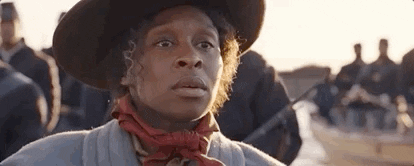 The part of the movie that resonated with me the most was the way Harriet discovered her purpose. You see, she went searching for a man, her husband, and found purpose instead. She went looking for a man but discovered a man had been looking for her to do a great work that would glorify His name.
Purpose is a hidden treasure that we must unearth from deep within us.  It's already there, but usually takes a painful experience to expose it.
Like Harriet, I found myself looking for my husband only to come to the same revelation. Ladies, you may not have that husband yet because you have greater things to do for God first. If you put what God wants you to do first, then He'll give you your desires. 
In John 15:16 (CEV), Jesus said, "You did not choose me. I chose you and sent you out to produce fruit, the kind of fruit that will last. Then my Father will give you whatever you ask for in my name."
In this post, as we celebrate black history month, I want to share 6 principles I learned on finding and fulfilling your God-given purpose.
1. Pay Attention to the Voice of God.
God speaks to us in various ways. That still small voice communicates with us to birth out what He's placed in us. That can be a myriad of things, creativity, courage, or whatever gift you have to complete His work.
He'll also show you visions and give you dreams to direct your path toward purpose. He spoke to Harriet in visions. In those visions, He communicated His purpose and directed her away from anything that threatened it.
If you keep hearing that still small voice tell you to write that book or start the business, you must be obedient. Your gift is the solution to someone's dilemma and in it, you will find purpose and greatness. 
"A gift opens the way and ushers the giver into the presence of the great." 
Proverbs 18:15, NIV
2. God Will Provide for Your Purpose.
Once you discover your purpose and set out to develop it, you don't have to worry because God will help you execute it. The first thing most people say is, 'I don't have the money to do thus and such,' but the money will come if you go where He's leading. God will take care of the bill if you submit to His will.
Before starting this blog, I didn't have the money, but I received a surprise check in the mail from an unexpected source in the exact dollar amount I needed. Focus on your purpose and the provision will come.
3. People Will be Put in Place to Help You.
Each time Harriet moved from one place to the next, there was always someone to help her get closer to where she was destined to be. Purpose cannot be fulfilled alone. God knows exactly who you need and when. They are strategically placed on your path for a purpose. Yours! These individuals have what you need, be it money, resources, or talent, to get you to the next level. Don't despise help or be too proud to receive it.
4. Fear is the Enemy to Fulfilling Your God-given Purpose.
Nothing blocks your path to purpose faster than fear. Fear is a distraction the enemy sends to make you forfeit the plan of God for your life. Walk in faith, not in fear. 
Look at the "I" in the middle of the word Faith. I like to think it's there because your level of faith is personal and depends on you. I determine whether I move in faith or in fear. Fear will take you around in circles but faith will help you go the distance.
5. Never Say What You Can't Do.
People don't realize it but their mouth is the number one cause of many things that happen and don't happen in their lives. Life and death are in the power of the tongue and you shall have whatever you say. If you say you can't, then you won't. If you say you can, then you will. Speak life to your purpose, not death and defeat.
"Whoever says to this mountain, 'be removed and be cast into the sea,' and does not doubt in his heart, but believes that those things he says will be done, he will have whatever he says."
Mark 11:23-24, NKJV

6. When You're Free, Reach Back and Strengthen Your Brothers.
Chasing after purpose is hard work. It requires sweat equity, tears, tough days and nights to get there. Once we've completed that process, Jesus expects us to reach back and strengthen, encourage, and free our fellow man.
In Luke 22:31 (NKJV), Jesus said to Peter, Simon, Simon, Satan has asked to sift all of you as wheat. But I have prayed for you Simon, that your faith may not fail. And when you have turned back, strengthen your brothers.
When Harriet reached freedom, she didn't remain there alone. She went back to strengthen and free others who were stuck where she used to be. We aren't supposed to go through process, discover purpose, and forget about God's people.
Our purpose is designed for the benefit of others. We are not to keep our stories, gifts, and talents for ourselves. We are to use and release them to other people for the glorification of God. Use your experiences, good or bad, and your gifts to help someone. Somebody somewhere needs what you have.
Discovering your purpose may take time, and fulfilling your purpose may take longer, but you have a spiritual obligation to complete your God-given assignment. Your purpose is in your talents, gifts, and abilities. Identify your talent, tap into your gifting, and take the journey to fulfilling your purpose. Don't try to hold onto it because it does not serve you. Give it away because it serves others.
"Each of you has been blessed with one of God's many wonderful gifts to be used in the service of others.  So use your gift well."
1 Peter 4:10, CEV
Don't Forget to Pin & Share This Post!
You May Also Like
March 4, 2020
December 31, 2019