Hope in God, Love Still Exists
February 14, 2020
Hope in God activates power in the spiritual realm. It is often the thing that opens closed doors. Hope is defined as the expectation of favorable change, a desire for a certain thing to happen.  The inspiration for this post came from a conversation I recently had with my sister about Love. I asked, 'sis how do you feel about love?'  She hit me with that iconic Poetic Justice Tyra Ferrell line, 'love don't live here anymore.'
Unfortunately, she's not the only black woman who feels that way. There are plenty of sisters who've lost hope in love and the belief that they'll ever have a true version of it. 
I've seen many women say good men don't exist, all men are trash, they're giving up, and don't expect to ever find what so many others have. That's what we call stinking thinking. I want to speak to that low-level thinking by shedding light on a new perspective.
Despite bad breakups, wrong relationships, and disappointments, genuine love still exists and I want to give you 4 reasons why you should hold your hope and don't give up.
1.  What you've had in the past is not all there is to love.
I know a rotten dude can leave a bad taste in your mouth, but don't let that be all you think there is to love.  Each bad experience with the wrong man prepares you to become your best for the right one. 
Don't let the enemy trick you into believing you've already had the best life has to offer. Your latter day will be greater than your former. Job 8:7 CEV says it this way, your future will be brighter by far than your past.
Honestly, if I had to choose, I'd much rather have my lonely and trying days on the front end of my life than on the back end. Don't allow past disappointments to rob you of the hope for future glory. Hope is necessary if you want to see change. Tell yourself, no eye has seen, no ear has heard, and no mind has imagined what God has prepared for those who love him (1 Corinthians 2:9, NLT).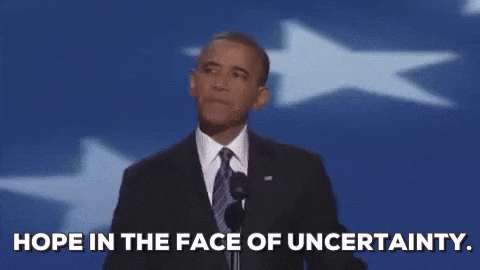 2.  You never know when your turn is coming.
I saw this cartoon meme online once that showed a man digging for diamonds.  At first, he was all in, giving it all he had, but the more he dug, the more nothing appeared to be happening. He dug and dug until he eventually gave up. The image showed all he needed to do was strike one more time before he got the diamonds he was after.
There is always a steady buildup before God gives that suddenly breakthrough. Never give up hope because you never know just how close you are to a breakthrough. Many times, His blessings come unexpectedly.
So don't let God catch you with your Vicky Secrets down around your ankles. Get in the right position. The time to be ready is not the time to be getting ready. How tragic it would be for God to show up with exactly what or who you've been wanting and you're not ready to receive him.
Someone may have disappointed you or broken your heart, but keep it open and continue loving anyway. Leave that space free and untainted for who God has destined to fill it.  Your heart just may be the forever home of your next.  Do you want that home to be filled with love or bitterness?

"But those who hope in the Lord will renew their strength.  They will soar on wings like eagles; they will run and not grow weary, they will walk and not be faint." Isaiah 40:31, NIV
3.  You bring about what you think about.
Proverbs 4:23 GNT says be careful how you think; your life is shaped by your thoughts. This applies to what you believe in your mind and your heart. The mind is a powerful weapon and how we choose to use it makes all the difference. If we think hopelessly, living in fear, doubt, and defeat, that is what we will ultimately end up with. However, if we live in hope, trust, and faith, we can change the narrative and bring about the outcome that God has in mind for us. The same is true for the heart. Remember, as you think in your heart, so are you, Proverbs 23:7.
Hebrews 11:1 NKJV tells us, now faith is the substance of things hoped for, the evidence of things not seen. You may not see it yet, but believe in your mind and heart that it shall be. Tell yourself the opposite of what the devil does. Bring every thought captive and make it obey Christ, (2 Corinthians 10:5).
"Let us hold unswervingly to the hope we profess, for he who promised is faithful."  Hebrews 10:23, NLT
4.  The enemy wants your hope.
Some may ask, well how is hope any different from faith? Isn't it the same thing? The short answer is no. It's not the same thing. That's why the enemy goes so hard after it. You see, I've learned that hope is so valuable because it's the foundation of life. Faith on the other hand is the house. Without the foundation, how does the house stand? Hope is the expectation and faith is the trust and confidence in God that the expectation will come. Without hope, there is no faith.
In this life, you never get anything of value without a fight. That's why the enemy is always after your intangible valuables, hope, faith, joy, and peace. He knows if you have hope, hope in spite of what you do not yet have, you have something to build your faith off of. If he can take that hope away from you, he can take what's been declared yours. Don't let him Deebo your stuff! Hold your hope and protect it with the word and promises of God.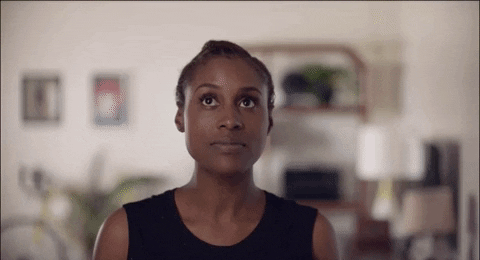 "If we already have something, we don't need to hope for it. But if we look forward to something we don't yet have, we must wait patiently and confidently." Romans 8:24-25, NLT.
Sisters, real love exists. Just because it hasn't found you yet, doesn't mean it won't. However, you have to be the change you want to see. If real love is what you really desire, then you have to be the representation of it. You can't be dejected, pessimistic, and discouraged and expect to receive it. Real love and inhibitors of it cannot share the same space. 1 Corinthians 13:13 tells us that love never gives up, never loses faith, is always hopeful, and endures through every circumstance.
You may have poured love into someone who didn't appreciate it, but it won't go unnoticed. God will return it back to you ten-fold.  It may not come from the same person you poured it into, but it will come back to you if you hope in Him and believe.
The uncertainty of when that love is coming can be uncomfortable and painful, but your hope, your expectation of favorable change, activates power in the spiritual realm causing God to move on your behalf in due season.
"And let us not grow weary of doing good, for in due season we will reap, if we do not give up." Galatians 6:9, ESV
Will you have hope in God or give in to hopelessness?  Leave your comments below.
You May Also Like
January 2, 2020
January 3, 2020