The Character of a Godly Mother: 3 Traits of Love
May 6, 2020
The parable of King Solomon and the baby is one of my favorite stories from the Bible. It is a tale that depicts the character of a Godly mother. The story begins in 1 Kings 3:16-28, where King Solomon is confronted by two unnamed women, prostitutes, with a very real and complex case.
The first woman explained that she and the other lived in the same house and had both given birth within 3 days of each other. At the time of the births, no one but the two women were alone in the house.
As she continued on, the woman revealed to Solomon that one night, the other woman rolled over on her baby and smothered him to death. In a deceitful attempt to conceal what she'd done, the mother of the dead child got up in the middle of the night and swapped the first woman's baby with her dead one while she was asleep.
The next morning when she woke up to nurse her baby, the woman saw he was dead. After looking more carefully, she realized that it was not her child at all.
The baby snatcher intervened and countered the woman's argument, saying that the living child was indeed hers. The two women argued back and forth, each one claiming the living child to be hers.
Seeing a clever solution to the problem before him, King Solomon ordered the baby to be cut in two with each woman receiving half. According to verse 26 in the Good News Translation, the real mother, her heart full of love for her son, said to the king, Please your majesty, don't kill the child! Give it to her!" But the other woman said, "Don't give it to either of us; go on and cut it in two."
Isn't it just like some people to not want to see you with what they can't have. Some people don't want you to have a blessing because they killed the opportunity for theirs.
After this exchange, King Solomon ordered that the baby not be killed but that he be given to the first woman. Her love for him made it obvious that she was his real mother.
Just like anything else in life, when it comes to mothers, you have good ones and you have those that are not so good. As mothers, it's our duty to provide for, protect, and prioritize our children. The parable teaches us a lot about the character of a Godly mother.
In this post, I want to discuss 3 traits that define the character of a Godly mother and shed light on how what a mother carries down on the inside of her can affect the life of her child.
1. A Godly mother wants her child to be whole.
When King Solomon decided to cut the baby in half, the other mother wanted to divide him, but the real mother wanted her son to remain whole. I like to think this is because the real mother knew wholeness is living. As imperfect as she was on the outside, the real mother was whole within.
Besides, no real mother wants to see her son divided between two women. A concept I wish the mothers who give their sons a hard time about their wives knew, but that's another post.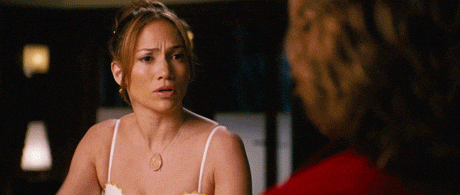 Judging by her behavior, I think it's fair to say the other woman did not possess the character of a Godly mother. I'd imagine she was broken and damaged from unresolved wounds and issues. She didn't care if the baby was divided because she couldn't see beyond a broken state of being. She couldn't see wholeness for him because she did not have it within herself. You only pour out what you have in you. Therefore, you cannot give what you do not have.
"For in him the whole fullness of deity dwells bodily, and you have been filled in him, who is the head of all rule and authority."
Colossians 2:9-10, ESV
2. A Godly mother sacrifices for her child.
The real mother wanted her baby, but was willing to sacrifice her want for his need. A lesser mother wouldn't sacrifice herself so her son could live. In fact, when it's all about her, her wants can often drain the life out of him. Her mothering is smothering much like the counterfeit in the parable.
"Don't look out only for your own interests, but take an interest in others, too."
Philippians 2:4, NLT
3. A Godly mother's heart is selfless.
In the story, the real mother could be easily identified because she possessed a selfless heart that saved. Her love saved because she was willing to give up her son for the greater good. She had the heart of God down on the inside of her.
"Your heart will be where your treasure is"
Matthew 6:21, NCV
Contrarily, the other mother possessed a selfish, deceitful heart. She had no love in her because she was filled with everything but that. I'd imagine this is probably how she carelessly and callously smothered her own son. A heart with no love crushes and kills. God will take away His blessings when you don't receive and handle them as He intended.
We don't have much back story on these women or the history that they share. Heck, we don't even know their names, only their profession. However, I think what the text is conveying here is that even though these women are nameless and most likely bashed for their profession, those attributes are irrelevant.
No matter how reprehensible what they did for a living was perceived, it is their actions that tells us who they really are. Their Godly character, or lack there of defines them, and we know them by their fruits (Matthew 7:16). The true value of a mother lies not in her name or what she does, but in who she is.
As mothers, and women of God, it's important for us to heal old wounds and seek God to make us whole where there is a hole so we can be the Godly mothers He called us to be. In order to raise the children of God the way He intended, you have to be what you want to see in them one day. It must begin with you or it will begin with you. Don't smother and kill your baby with your brokenness. How do you want your baby to turn out? Do you want him to be alive and whole or divided and dead?
Are you trying to survive mother's day now that mother is gone? Continue reading for more inspiration.

You May Also Like
January 16, 2020
January 24, 2020