The Chatter is a Distraction: 3 Reasons Why You Should Ignore It
March 2, 2020
Why are you single? Can't you find a man? Where is your husband? I don't know how you do it! Don't you just hate those condescending, back-handed criticisms?  As if you didn't already know your relationship status, the constant reminder can really crush a girl's self-esteem.  I've grown to understand that to a single woman, comments like that are nothing but a distraction.
A distraction is defined as something that prevents you from giving your full attention to something else of greater importance.  It is a great disturbance of your mind, emotions, and peace.
Many people view a woman's singleness like it's a disease. The longer you are alone, the more ridicule you seem to get. They talk and critique as if something is wrong with you. They say, maybe you're doing something wrong. Perhaps you're not asking the right questions. Your expectations are too high, or simply label you a fool.
After a while, the chatter starts to get to you. You start thinking, maybe they're right.  Perhaps there is something wrong with me or the way I'm going about relationships.  Maybe I missed my turn.
You must be careful with the chatter of others because it's rooted in self discontent.  It's always the ones with all kinds of misery and hell in their own lives that have the time to psychoanalyze yours. It's funny how people who aren't happy with their own spouses and relationships judge others for not having one.
When God speaks a message to you through others, it will convict, not condemn.  In this post, I want to give you 3 reasons why you should ignore the chatter and concentrate on God, not the distraction.
1. Outsiders don't know what God has said to you on the inside.
When people are on the outside looking in, their view can be greatly distorted. Unless you've divulged it, they have no idea what God has shown or spoken to you about your singleness or His plans for you. 
Sometimes God gives you a dream, vision, or wisdom that only you and Him understand.  Even if you were to tell it to others, they probably couldn't comprehend. People criticized and laughed at Noah for building an ark because they had no idea what God revealed to him about what was to come. In Noah's time, people had never seen rain, so they called him crazy for preparing for something he'd never seen. Even if folks laugh and call you crazy for preparing for your rain, do it anyway. If God shows or tells you He's going to do something in your life, believe Him over the chatter.  His word will not return to Him void no matter what people say.
"The same thing is true of the words I speak. They will not return to me empty. They make the things happen that I want to happen, and they succeed in doing what I send them to do."
Isaiah 55:11, NCV
2.  Their story ain't your story.
What works for one doesn't necessarily work for all. We are all on a journey but the road that takes us there isn't the same. When people are telling you what they think you're doing wrong, they love to push their version of success onto you. However, their story is not yours. Their idea of a successful relationship may not be what God had in mind for you nor what you had in mind for yourself.
Some people settle for good enough instead of God's best, have selfish ulterior motives behind why they chose who they did, or choose relationships that feed their insecurities. These are often the main ones criticizing you for being single, yet everything in their relationships is #complicated.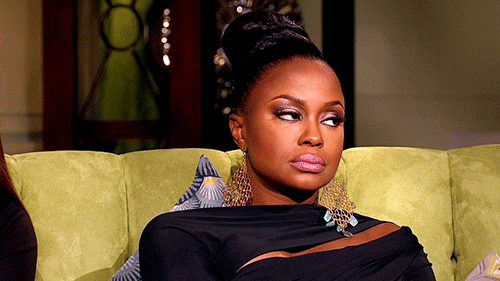 Getting somebody is not as important as getting the right somebody.  All it takes is getting into relationship with the wrong man to jack up your life.  Do what works for you.  When it's right, you will be the first to know.
3.  It's all a distraction.
When you're walking the singles path, or any path God has chosen for you, the enemy always sends a distraction (DIS-TRAC-TION) to throw you off course. The prefix DIS has a negative connotation.  It means the opposite, or lack of a thing.  Traction means to make progress toward.  It is the pull, power, or grip you have on something, particularly a road.
When you are on your way somewhere and you have good traction, your destination is well within your grasp. A distraction comes to loosen your grip and disrupt the progress you've made toward your intended destination.
Just like God uses people, Satan does too.  I like to believe the chatter is the diss track used to distract you from following your chosen track. Ignore it because it's only a set-up for a setback.  I remember the chatter from 2017 when people criticized Nicki for not quickly responding to Remy's diss track shETHER.  People said many negative things, but perhaps Nicki knew the "diss-track-tion" was not worth losing her grip.
A person will always come as the primary source of distraction. However, don't allow the devil and his accusers to make you lose control and throw you off track. 
"You were running a good race. Who stopped you from following the true way? This change did not come from the One who chose you."
Galatians 5:7-8, NCV
I've been called a fool, crazy, and told I couldn't get anybody all because I was walking content during my single season.  The chatter discouraged me at times, but I stood still through the distraction because I knew I had a promise from God down on the inside of me.
Don't let people make you feel bad for doing the right thing.  LET THEM TALK!  You don't want to be so disheartened that you are pressured into making a perpetual decision over a passing sentiment.
When people put their mouth on you, put the word on them. Tell them what you know about your God and what He has said about you.  Stay on track and stand up in the wait.  The more they afflict you, the greater your blessing will be.  God will bust their eyes just to show them He is God!  
"And after you have suffered a little while, the God of all grace, who has called you to his eternal glory in Christ, will himself restore, confirm, strengthen, and establish you."
1 Peter 5:10, ESV
You May Also Like
February 14, 2020
January 2, 2020
January 3, 2020